Where achievement is recognized
World Laparoscopy Hospital is proud to announce the opening of our student store. Have fun and enjoy great laparoscopic merchandise honoring World Laparoscopy Hospital. All the items demonstrated here are tested by us for quality.
Laparoscopic Needle Holder
Payment through
Credit Card

is 100% Safe.

World Laparoscopy HospitalTM is a unit of Delhi Laparoscopy Hospital Private Limited registered by government of India.

We have taken many steps to ensure the security of your transaction. Our Online admission and fee payment System uses World's Most TRUSTED Secure server software (SSL) ComodoTM which is an industry standard and among the best software available today for secure commerce transactions. It encrypts all of your personal information including credit card number, name, and address, so that it cannot be read as the information travels over the internet.

World Laparoscopy Hospital holds a website identity assurance warranty of $100,000. This means that you are insured for up to $100,000 when relying on the information provided by IdAuthority on this site.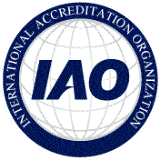 Accredited by International Accreditation Organization (IAO), Houston, USA.